Location
Somerset, MA is a suburban community incorporated in 1790. The town has a rich heritage dating back to the colonial days. Today, Somerset is known for its "Musictown Festival." This two-week festival, now in its 38th year, includes events celebrating music and is enjoyed by young and old alike.
North Farm Estates is located on County Street in the north end of Somerset in a tranquil, serene setting away from the hustle and bustle. Nearby, are an array of shopping centers and restaurants, more that anyone could want. North Farm is conveniently located to major thoroughfares, providing easy access to such desirable destinations as Boston (44 miles), Providence (20 miles), Cape Cod, Newport, Mystic, Fall River and New Bedford.
Town of Somerset Official Website
Swansea Mall (7 miles)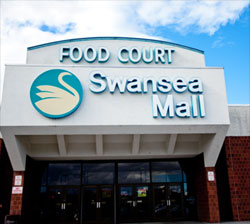 http://www.visitswanseamall.com
The closest major retail to North Farm Estates, includes major department stores like Macy's, Walmart and Sears, as well as many national and specialty stores. In addition, there is a Swansea Mall Walker's Club which is popular with many adults. One complete circuit around the mall is 2/3 mile or 2,549 feet. There are racks reserved for coat and jackets at the Customer Service Center and the cost is free.
Narrows Center for the Arts (5.5 miles)
This 280-seat facility hosts high-quality, national and local performing and visual artists, musicians, writers and performers. Located in Fall River's waterfront district, the Narrows provides the perfect ambiance for events and programs. In addition, the Narrows Gallery has over 100 linear feet of wall space for professional display of all mediums of artwork.
Dunkin Donuts Center and Providence Performing Arts Center (20 miles)
http://www.dunkindonutscenter.com
http://www.ppacri.org
Nearby Providence, RI is home to the Dunkin Donuts Center and the Providence Performing Arts Center. Between these two attractions, residents are 14 miles away from classic and contemporary Broadway shows, musical acts from yesterday and today and college sports. Dining on nearby Federal Hill is a perfect way to begin or end a visit to either location.
AMF (4.2 miles)
http://www.amf.com/holidaylanes/leagues-and-clubs/leagues-vs-clubs
The nearby AMF bowling lanes have a number of different leagues that our residents can enjoy. Friends are made while having fun exercising. Many enjoy these weekly leagues.
Other Nearby Community Services
| | |
| --- | --- |
| Stop & Shop | 4.5 miles |
| Target, Famous Footwear, Marshalls, Weight Watchers | 6.5 miles |
| CVS Pharmacy | 4.5 miles |
| Charlton Memorial Hospital | 5.2 miles |
| Pierce Beach | .9 miles |
| Horseneck Beach in Westport | 23 miles |
| Rockland Trust | .42 miles |
| Post Office | 2 miles |
| Library | 1.6 miles |
| Regal Cinemas | 5.6 miles |
| Swansea Country Club | 10.75 miles |
| Fall River Country Club | 7.8 miles |